Help Us Get the Foundation Going!
We are FINISHED FILMING.
After four years  of calls, appointments, traveling to places in Lincoln, Omaha, Nashville, and New York we have called it a WRAP!  We had to stop somewhere.  We even made it through the post production, pandemic be damned!  The documentary had its first non-festival, theatrical performance in Lincoln,NE on November 4, 2022, and same again in Omaha on May 25, 2023. Now it's time to shift our fundraising efforts to the Foundation itself. All the costs of movie production and swag have been paid and we have about $6000 in the Foundation Treasury!
Our goal is to make live music affordable and available for people of all ages and backgrounds. Art is the tie that binds us all and music might just be the Queen of Arts!
Help us get to $10,000 to keep building a vibrant, diverse community through live musical performances.  Make a tax-deductible donation today!  Use the Donate button below. We can accept Venmo, Paypal or credit card transactions. While supplies last, starting June 19, 2023 if you donate $39 or more, you'll get a Remember the Drumstick 15oz Coffee Mug.  (Act now, I could only afford to print three dozen) Be sure to include your address with your donation.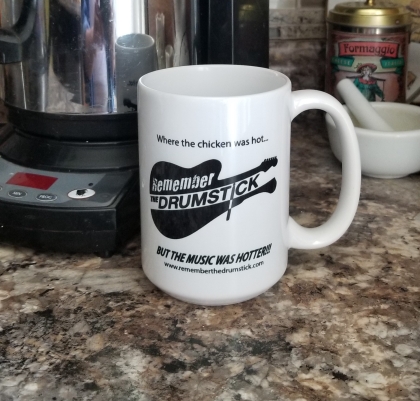 And Thanks for Remembering the Drumstick!
[upgm type='thermometer' unit='currency' symbol='$ total='10000′ current='6000′ color='#d63e2d']